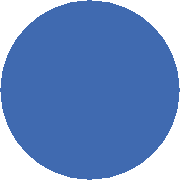 Hi Phyllis this is Elaine in California.  I'm the one that adopted Tori and I kept the name that you gave her....it suits her perfectly.  She's a delightful happy little puppy...you did an awesome job raising her and socializing her.  She is the light of my life thank you so much for letting me have her.  I will love her forever and take really good care of her and probably send you pictures as she's growing up. Thank you so much Phyllis.  

                                              Elaine

See below past puppies for more testimonies.

UPDATE

Tori grew up to be such a beautiful girl, she is so smart and was easy to train.  She loves everyone, every person she sees, every child, every doggie....such a happy girl!

                                                    Elaine

UPDATE:

Hi I know it has been a little while but I wanted to send you a recent picture of the Queen Miss Sheba formerly known as Tabby. she is such an amazing little one she is the perfect addition that we were looking for. Thank You Very Much, Ron

Last week was a busy week for our family with our new addition and my husbands work schedule changing from nights to days so that someone is always home. We have renamed little Bryson, his name is now Bento. He is happy and healthy on his vet visit he was 2lbs 12oz. He is so well behaved and sweet even my husband adores him. Bento is well behaved on the leash and is very friendly with kids and other dogs. We even have a doggy car seat so we can safely take him with is every where. Thank you for raising a very well rounded and sweet puppy that has become a very loved member in our family.

Sincerely Raeann

Jagger Update!!  He is gorgeous!!

4 pounds 4 ounces now at 9 months old.

Candie Update

She is a little spoiled lol but we love her so much and she is really smart and loves eveyrbody.  She weighs 5.5 and is almost 15 months old.